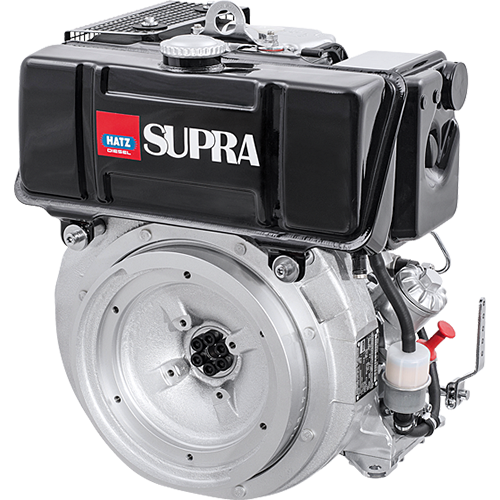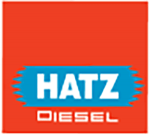 1D42 – Single Cylinder Engine
Hatz 1D42 single cylinder engine – 7.5 kW max max torque of 24.9 Nm
Air-cooled single-cylinder four-stroke Diesel engines. Vertical cylinder. Crankcase in light alloy, diecast. Cylinder of grey cast iron. Cylinder head in light alloy. Crankshaft and big end in plain bearings. Direct injection, multi-hole nozzle.Value control by rocker, push-rods, tappets and camshaft. Pressure lubrication, with gear-type oil pump. On request, full-flow oil filter. Oil sump of sheet metal. Flywheel fan, charging alternator integrated into the flywheel. No V-belt necessary.
Specifications
| | |
| --- | --- |
| Power | 3.0 – 7.5 kW |
| Max. torque | 24.9 Nm |
Features
Demised: emission of noise reduced to the absolute minimum by means of design features and precision manufacture.
Low fuel consumption.
Favourable exhaust gas valuesºEPA / CARB certified.
Robust: long life engine.
Extensive interchange ability of parts within the engine family D .
Reliable: no V-belts.
Easy to service: automatic injection pump bleeding.
Friendly to the environment: crankcase breather leads into the intake port.
Reliable effortless starting thanks to automatic extra fuel device.
Hand start or electric start available.
Resources & downloads