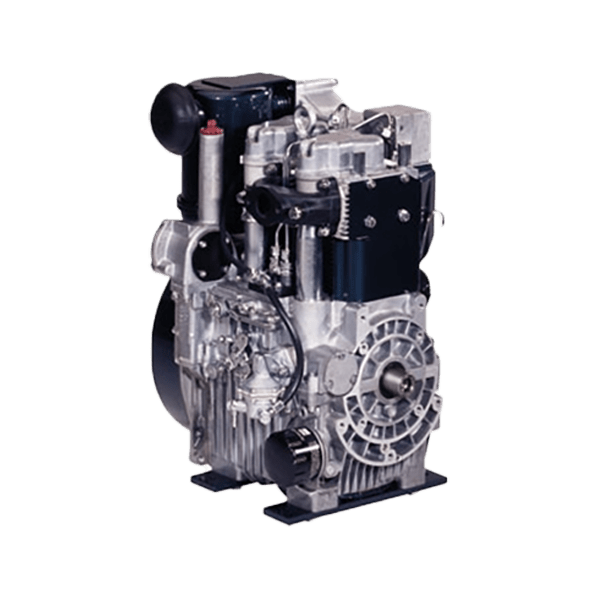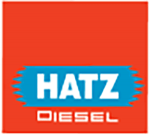 2G40 – Double Cylinder Engine
Hatz 2G40 is a air cooled 2-cylinder four stroke Diesel engine with vertical cylinder
Air cooled 2-cylinder four stroke Diesel engine. Vertical cylinder. Crankcase made of alloy, pressure die-casting, parted, vertical in-line cylinders, grey cast iron. Single cylinder heads of light alloy. Three-slide bearing crankshaft with solid-forged counterweights.Valve control by rocker, push-rods, tappets and camshaft. Pressure circulating lubrication system with replaceable filter in main flow. Blower fan charging alternator integrated in the flywheel, no V-belt necessary.
Specifications
| | |
| --- | --- |
| Power | 9.8 - 17 kW |
| Max torque | 53.6 Nm |
Features
Denoised: Due to constructional measure the noise emission has been reduced to a minimum
All purpose industrial Diesel engine.
Low weight due to design of alloy.
Low fuel consumption due to direct injection and multihole nozzles.
Favourable exhaust emission values below limits of EPA / CARB.
Robust and longe life-engine.
Low repair cost due to single cylinders and single cylinder heads.
Unusual reliability – because no V-belts.
Easy to service – automatic injection pump bleeding.
Reliable effortless starting thanks to automatic extra fuel device.
Optional rope- or electric start.