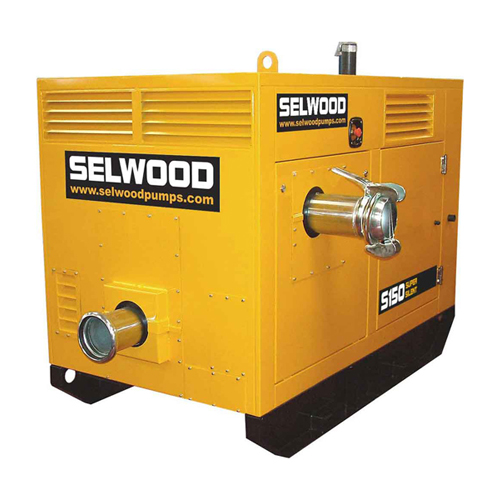 Selwood Solids Handling 'S' Range Pumps
Selwood Super Silent S Range if pumps handles solids up to 120mm. Fine and large solids.
Selwood has designed, manufactured, hired and sold mobile contractors pumps for over sixty years and is the leading pump supplier in the UK, selling a full range of pumps for all applications. This incorporates solids handling, high volume drainers, high head, hydraulic submersible, chopper and positive displacement pumps. The Super Silent 'S' Range is designed to handle solids up to 120mm Applications:Raw & Screened Sewage / Sludge / SlurryWater with Fine and Large Solids / Water with rags and Fibres S100 4″, S150 6″, S200 8″, S300 12″.
Specifications
| | |
| --- | --- |
| Capacity cubic metres per hour S100 / S150 / S200 / S300 | 165 / 320 / 633 / 1290 |
| Total head M S100 / S150 / S200 / S300 | 21.3 / 21.3 / 29 / 27 |
| Max Solids size mm S100 / S150 / S200 / S300 | 75 / 100 / 100 / 100 |
Features
Super Silent Canopy from 58 dba
Indefinite Dry running
Vortex Style Pump
Environmentally Friendly Selprime Automatic Self Priming
Emmission Compliant Engines
Ease of Operation & Maintenance
Proven Design