Cloud-based Asset Security & Service System
YR Connect Asset Security & Service is a cloud-based system to assist customers with servicing, maintenance and security of construction equipment assets, all from their computer, tablet or mobile.
YR Connect Asset Security & Service uses cloud-based GPS tracking software to help locate in real time asset locations, regardless of size whether it's a large excavator or small plate compactor and provide protection against the possibility of theft. Essentially this means the equipment is actively monitored and should the asset be stolen it can be immobilized for quicker recovery. Another security benefit is the ability of YR Connect to provide automatic alert messages when a machine crosses over a preset virtual boundary line.
YR Connect also sends real time scheduled and automated service reminders. Alerts are set to service milestones for each machine many of which are required to meet warranty conditions. This in turn means that our qualified workshop or on-site service teams are aware of these needs and can provide the scheduled maintenance as required to minimise downtime.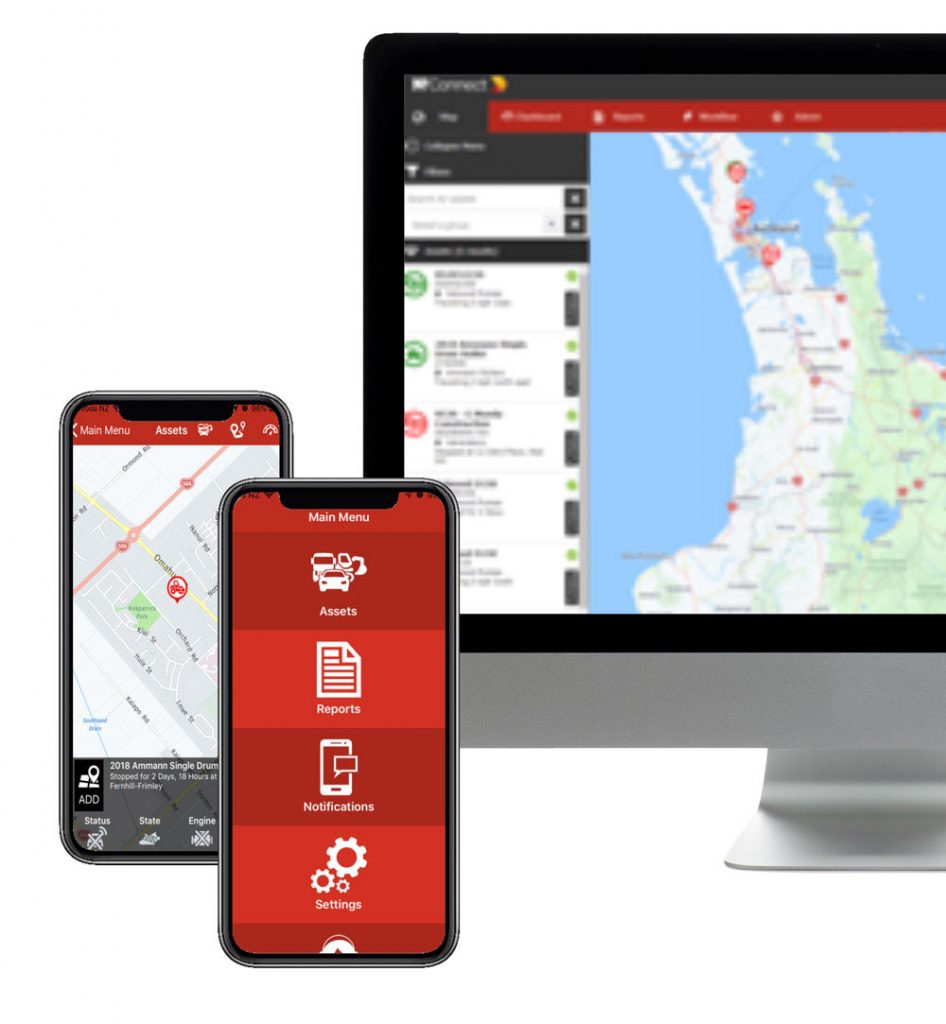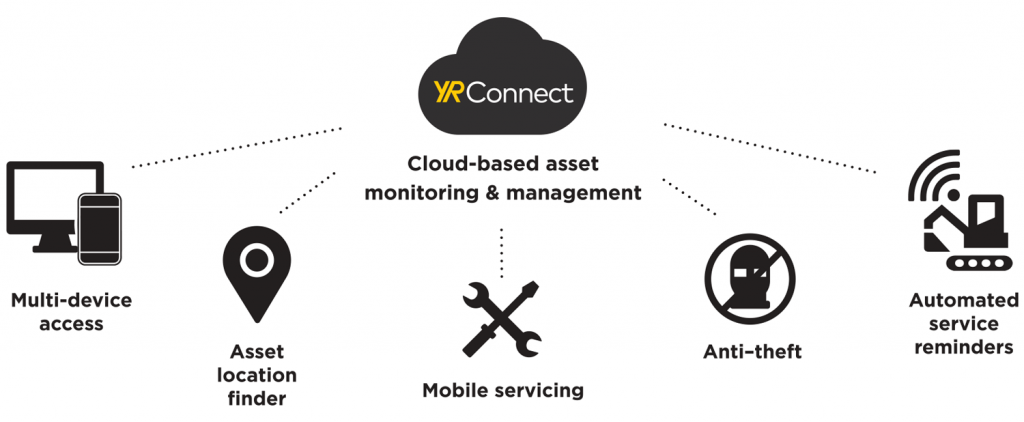 Servicing
Extend the life of your equipment
Alerts set to service milestones for each machine
Real-time service alerts
Meet warranty conditions with scheduled service reminders
Service and maintenance with our qualified personnel with genuine spare parts
Security
Protect against theft
24/7 cloud-based tracking and monitoring of your machines
Track assets
Remotely immobilise lost or stolen vehicles for quicker recovery
Simple geofencing – automatic alert messages when your machines cross a virtual boundary you define
Want to know more about YR Connect?