About Us
Knowledge. Commitment. Service.
Youngman Richardson Co. Ltd. is a fully New Zealand owned private company that has been serving the construction, hire and agricultural industries for over 40 years.
We are a leading importer and distributor of contracting, industrial and commercial equipment, with a customer base throughout New Zealand.
Our company has a reputation for quality, service and ethics.
We pride ourselves on our commitment to customers, product knowledge and expertise with a spare parts service that's "the best in the business".
We are the New Zealand distributors for a wide range of products, recognised worldwide for their quality and reliability. All the products we supply meet our high standard of performance and are chosen for their suitability to perform in New Zealand conditions.
We also manufacture and assemble onsite using genuine New Zealand parts and are proud to be 100% NZ owned and operated.
Company History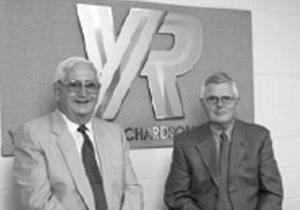 When Bob Youngman and Tim Richardson pooled their resources in 1981 to start their own business, they had a clear picture in mind of what they intended to do. From experience as employees of a Wellington based importer and distributor of machinery, they saw a gap in the market for providing a genuine service that put the customer first.
With this high level of personal service, they were committed in representing worldwide brand leaders so that the quality and reliability of equipment was the finest possible, and the inventory of genuine spare parts was comprehensive, allowing them to provide the best service in the business. The company's initial agencies were Subaru/Robin (engines and pumps), Denyo (generators), Edco (concrete surfacing equipment), and general compaction equipment. The company's list of new agencies continues to grow, and today we supply equipment that covers over 13 product categories.
To provide back-up to our comprehensive range of specialised contracting and industrial machines, equipment and tools we carry over 38,000 genuine spare part components.