73 Hire Ltd add to their Ammann roller fleet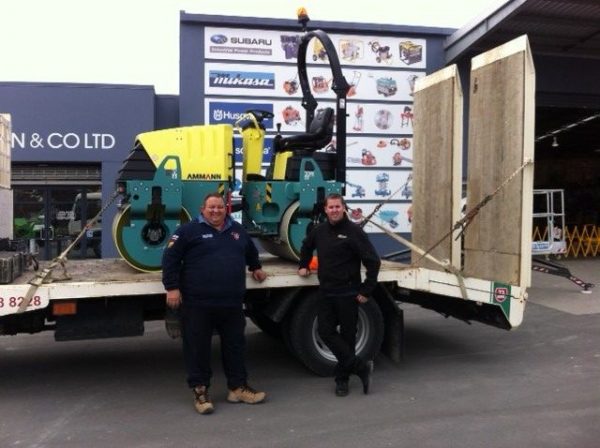 Les Barnett recently took delivery of his second Ammann roller. Adding the AV40-2 to his existing AV12-2 means they are able to cover the range with 1.5 tonne and a 4 tonne units. Since purchasing the AV12-2 1.5 tonne smaller unit demand has increased steadily to where the need to add a 4 Ton machine was necessary. The Ammann range is packed full with extra's including off-set drums, full flush side clearance, folding ROPS, dual frequency and all powered by a Yanmar Diesel Engine.
Seen in the picture you will see Les Barnett, owner of 73 Hire Ltd and Richard Papps, Sales Manager South Island from Youngman Richardson & Co Ltd.
You can find 73 Hire Ltd in Darfield Canterbury, contact Les for a full list of equipment for hire.