ABEL Mixers get blended into product range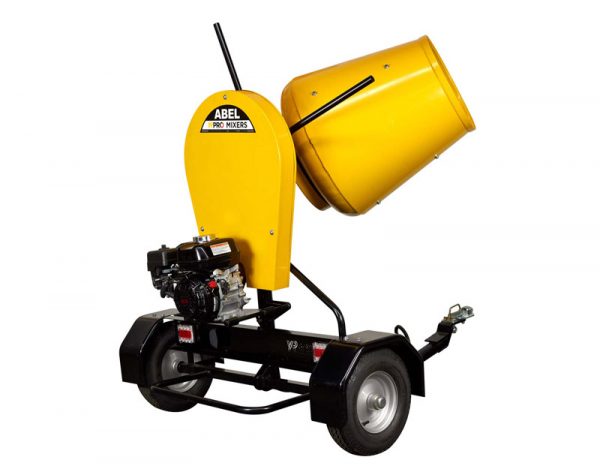 Youngman Richardson & Co Ltd (YR) are pleased to announce that in late 2017 the company bought the manufacturing of ABEL Mixers Ltd.
General Manager of YR, Ed Richardson is excited about the potential of the product and sees it as a great fit alongside the existing range. "The advantages of having control of the complete process from manufacturing right through to distribution opens up great opportunities. It gives us the ability to change the whole marketing landscape and provide packages for our customers that until now weren't available to us."
After a lot of time spent redeveloping the existing models a new range of ABEL Mixers is now available. Not only do you have the option of being petrol or electric powered there is also a choice of bowls. You can have steel or rugged polyethylene. Either way these models are ideal for the construction and hire industries. And that's not all, there is also a trailer mounted version available.
ABEL mixers have been manufactured in New Zealand since 1964. In recent years the simple concrete mixer has undergone a transformation and while concrete and mortar are still the main commodities mixed in an ABEL mixer, there are now unlimited opportunities for other materials to be mixed, washed or tumbled in a mixer bowl. "The market opportunities are endless which is one of the reasons why we saw this as a great investment," said Ed.
ABEL mixers are renowned for their quiet running and high quality giving long life and excellent performance. There are ABEL mixers in hire companies throughout New Zealand which have had constant use for over 20 years and are still going strong. Being locally manufactured means parts are readily available for all models and there is a wide range of accessories including trailers. In addition to the mixers there is also a range of heavy duty wheel barrows.