Dust Fighter releases new models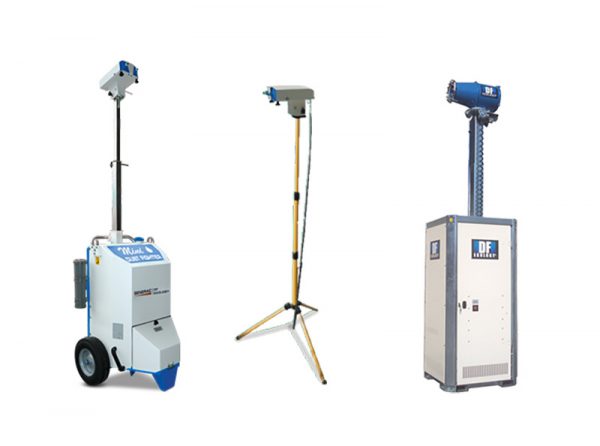 The Dust Fighter range has recently been extended with the addition of two new models. The DF Mini Duo and the DF Elevator are specifically designed for indoor and outdoor use and are the latest answer to the increasing problem of dangerous work place air particles. As well as suppressing dust, noise reduction is another big plus when working around a construction site.
The DF Mini Duo is a portable unit able to spray the nebulized water up to 8 metres thereby providing a perfect solution for indoor demolitions and asbestos removal. In the absence of a fan it allows the operator to suppress the dust without any air movement. The DF Mini Auto comes with a 70 litre water tank, 3 interchangeable nozzles, wheels and handles for transport and a high-pressure pump.
The DF 3000 Elevator is a little bit different from the other models in the range in that it has the ability to spray through fog. This is made possible with a fog cannon mounted on a vertical mast inside a special metal canopy. The hydraulic mast can be lifted from 3 to 5 metres with a simple button making it easy to use. Compact in size the DF 3000 Elevator can provide a spray coverage of up to 30 metres without wind.