Genie Scissor Lifts are on the march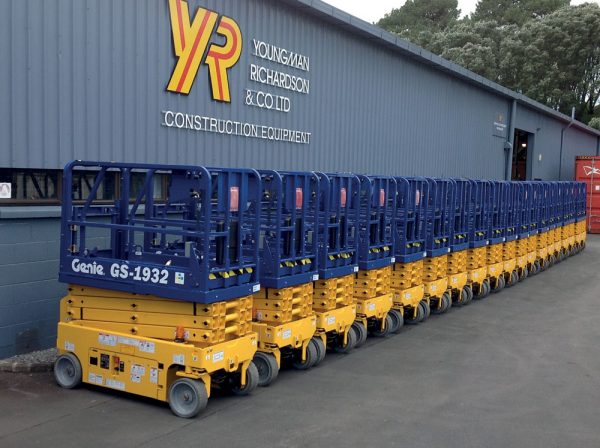 With construction and building work on the rise, especially in Christchurch, Hire Companies and Contractors have been investing strongly in Genie Access equipment.
There has been significant growth in the sales of new Genie machines in the past 12 months and forward orders are well in place going forward into 2013.
Seen above are the first load of custom painted scissor lifts for Access Solutions Ltd & the first round of another batch for HireQuip.