Husqvarna releases new high frequency handsaw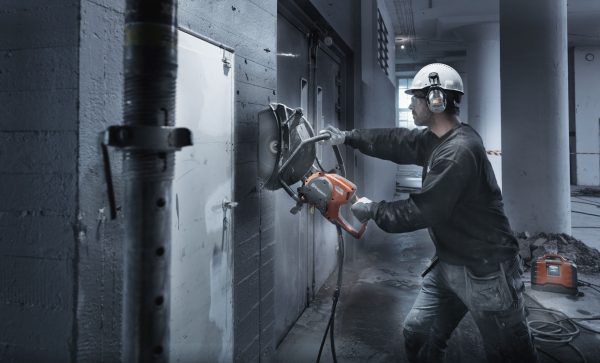 The Husquvarna K6500 High Frequency Handsaw is an exciting new product that is now available through Youngman Richardson & Co Ltd. With output power of 3000 watts on a single phase and 6000 watts on three phases the new model K6500 has much to offer. The 1 and 3 phase operation's ability to recalibrate and automatically adjust itself to match the power outlet is a major feature of the K6500 and eliminates all the guesswork normally associated with other makes.
The Husquvarna K6500 is a 10kg lightweight, is well balanced, ergonomic and its low vibrations make it a comfortable workplace tool. All this when combined with its high power to weight ratio confirms that it is more than suitable for both indoor and outdoor use.
Husqvarna K6500 is well suited for both wet and dry cutting. It handles concrete, masonry and metal cutting just as well as smaller openings such as window and doors. It easily manages roadwork applications, cutting curbstones, pavers, asphalt and pipe cutting.
The new Husquvarna DM650 Drill with a new kind of electric high frequency motor is another product that is destined to take the market by storm. The DM650 drill motor that can be used in conjunction with a Husqvarna PP 65 power pack, is powerful and easy to operate. Thanks to the significantly low weight and easy setup, it is suitable for most drilling applications.
DM 650 is ideal for all core drilling, from 100 mm to 600 mm diameters. The 18-step adjustable rpm range ensures optimal speed for all drill bit dimensions.
The drill motor, recommended to be used with the corresponding Husqvarna DS 450 stand, performs effectively when operating on reinforced concrete, brick and other building materials. It is well suited for heavy-duty applications like water evacuation, ventilation and plumbing channels and gas supply pipes.