It's an Arborist so it's good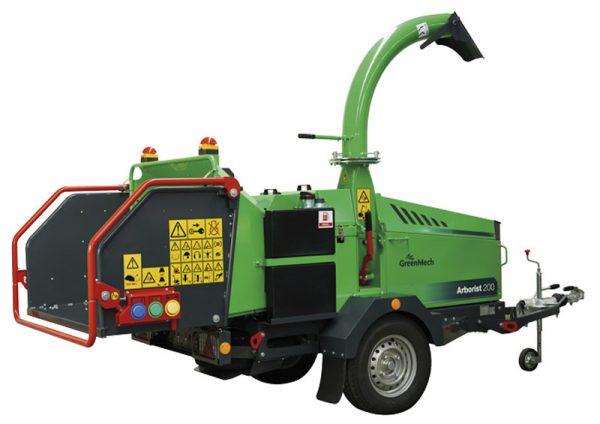 Ask anybody about the integrity of engineering and design that goes into GreenMech Chippers and they will tell you that there is no better example of quality, innovation and development when it comes to environmental products.
British based, GreenMech Ltd certainly think so and that's why the Arborist range of chippers leaves everybody in no doubt whatsoever that these machines have been designed specifically for the market they are named after. Better still, these Arborist chippers comply to the latest ASI/NZ standards (safety of machinery). AS/NZS4024 refers to the infeed chute size and protection devices as well as their design, position and function which means it meets all the requirements for the safe use of wood chippers.
New Zealand distributors, Youngman Richardson & Co Ltd are currently marketing three new models. "We believe the range of models comfortably covers the variety of applications required in this market and are hugely confident that GreenMech's Arborist chippers will become a household name in years to come," says Sales Manager, Phil Fairfield.
Starting with the entry level Arborist 130 along with the next model up, the 150 it's easy to see why they've set the industry standard for commercial chippers. However, if you are looking for even greater throughput capacity than those two 150mm machines then you can't go past the Arborist 200.
The backbone of the Arborist 200 design is based on a deep beam, high tensile steel chassis which creates tremendous strength and ensures a robust performance.
For more information on the GreenMech Arborist Chipper range contact Youngman Richardson & Co Ltd on 09 443 2436 or for South Island enquiries, 03 341 6923.