KATO Excavator Demonstrator Units a Big Hit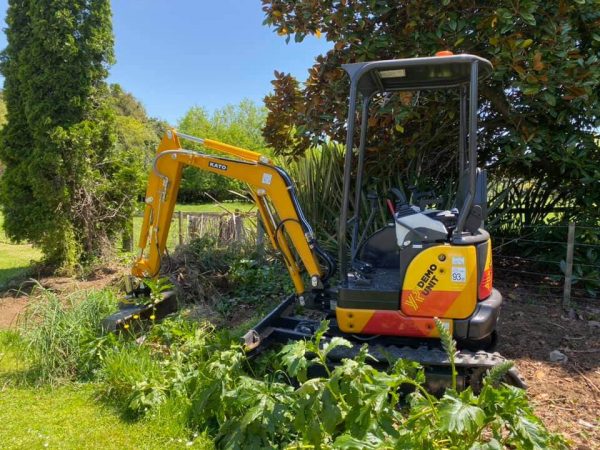 The KATO HD17VXE demonstrator units have proven to be one of the great success stories of the summer. Initially customers expressed interest but after trialing the equipment were more convinced than ever.
Maybe that was because the Youngman Richardson & Co. Ltd. HD17VXE demonstrator units had been allocated to their specialist earth moving representatives to let customers trial them in their own conditions.
There are many great things to like about the two new KATO 1.7 ton excavators including the incredibly comfortable cabin features, the expanding tracks and a digging depth which is outstanding for an excavator of this size. 
Exceptional performance overall sets these two excavators apart. But that's not all, not only do they come with a trailer option but there is also a 3 bucket Tiltman Hitch package which includes a dig bucket, a shallow spade bucket and a clean bucket. If that isn't enough there is also a 4.95% finance offer.