Meet the YRCO Wellington Team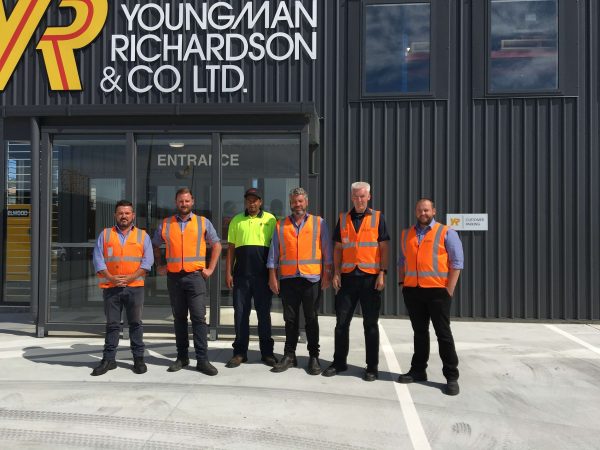 Our new Wellington location is now well and truly up and running with a full sales team and service technician on site.
Handily situated in Porirua the branch features an expansive product showroom and has a warehouse and parts operation that is state of the art. The Wellington operation also boasts a training room and currently has its very own KATO HD17VXE unit available for demos.
"We have been wanting to increase our exposure in the Wellington area for some time," says Managing Director, Ed Richardson. "Furthermore our sales representatives in the region now have a dedicated base from which to increase our sales presence, says Ed."
From left: Clint Clunie (Sales Specialist – Concrete), David Laws (Sale Specialist – Earthmoving), Javed Hussain (Service Technician), Michael Bray (Construction and General Sales), Mark Baldwin (Branch Supervisor), Marnitz Moolman (Access Equipment Specialist).