Mikasa Divisional Manager visits New Zealand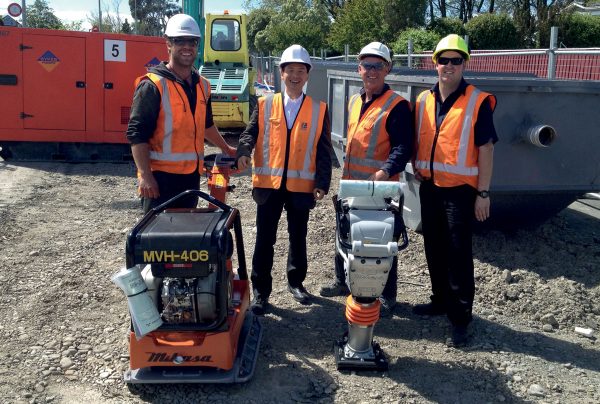 Following two years of looking after the interests of Youngman Richardson & Co Limited and their customers it was with great pleasure that we recently welcomed Mr. Satoru Ozawa, Manager Section 1, Overseas Division from Mikasa's head office in Tokyo.
For Mr Ozawa this was his first trip to New Zealand and coincided with the launch of a new range of Mikasa products and the delivery of some new gear to Connell Contractors and Rangiora Hire. Mr Ozawa took the opportunity to meet with a representative of both these customers and spent some considerable time with key sales people in both our Auckland and Christchurch offices.
Mikasa equipment which includes plate compactors and rammers have been one of the cornerstones of Youngman & Richardson Co. Limited's business for over 30 years and are hugely popular with contractors and hire companies.
While he was here Mr Ozawa was able to experience the impact of his products on the industry first hand.