New Genie SX-135XC Boom Lift goes further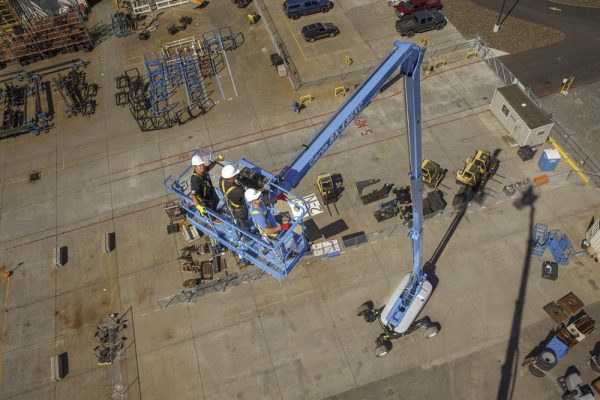 The new Genie® SX-135XC self-propelled telescopic boom lift delivers incredible industry-leading outreach and capacity. The first model in the new Genie Xtra Capacity (XC) family, the Genie SX-135XC boom lift is packed with features.
"With 3m more outreach and 32% more capacity than a typical self-propelled boom of this size, the Genie SX-135XC boom lift is ideal for rental and structural steel customers working on challenging job site applications," says Youngman Richardson & Co Ltd Sales Director, Phil Fairfield. "Thanks to its unique up-and-over style capability, this model is easily able to navigate obstacles at height,"
Built to safely and quickly lift operators to the full platform height of 41.15m in 2.5 minutes, the Genie SX-135XC boom lift will position workers and gear exactly where they are needed.
To accommodate the Genie SX-135XC boom lift's increased capacity and range of motion, Genie engineers developed a new hydraulically Telescoping Jib-Extend design that is robust enough to handle all of the up, over, out and below tasks. And when the job is done, the jib can be stowed under the primary boom for ease of transport.