New Tuffbelt System of Portable Conveyors Rolled Out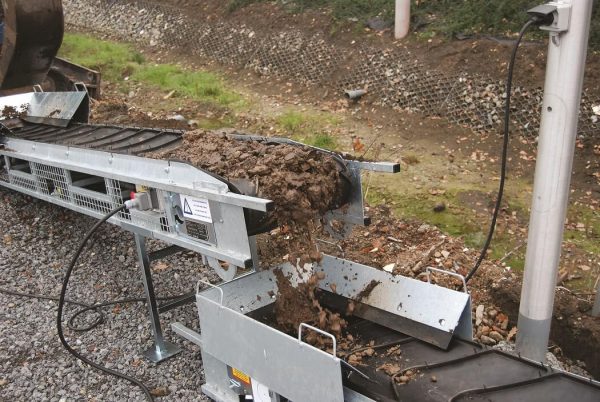 Hard on the heels of the introduction of the Tufftruk powered mini dumpers comes the Tuffbelt Mini-Maxi conveyer system.
Never before has a product been so practical, reliable, simple to maintain and adjust, easy to install, compact and versatile. The Tuffbelt Mini-Maxi conveyer system is one such product. Built strong from the toughest materials and available in 4.5M sections, Tuffbelt can be joined to to go to whatever length you want. It also provides maximum safety with each belt equipped with 2 emergency buttons to halt all conveyors in the series should there be a problem.
Easy to load and easy to stack and store Tuffbelt is an ideal product for the hire industry where its uniqueness will undoubtly prove its worth with builders, landscapers, renovation firms and development or demolition contractors around the country.
Convenient for transporting around building sites the Tuffbelt Mini-Maxi conveyer system is great for moving materials along narrow spaces. Handy hoppers ensure each belt is loaded perfectly and a simple belt scraper keeps the belts clean. And what's more this product can be used in conjunction with Tufftruck mini dumpers and Kato mini excavators.