Selwood pumps turn true blue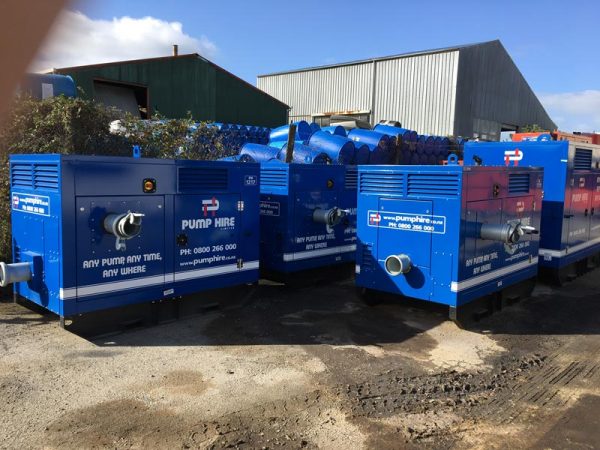 Selwood pumps are normally identified by their yellow livery, but when they arrive at Youngman Richardson & Co Ltd (YR) customer, Pump Hire Ltd, they immediately turn blue.
"We have just bought a fleet of Selwood Pumps for the Waikato area and they have always been more than happy for us to repaint them in our livery," says Branch Manager, Tim Gould. "However, because of the size of the order Selwood went one step further this time and agreed to paint the new equipment in our blue before being dispatched from the UK."
The order involved six models from the Solids Handling S range and four from the Selwood Drainer D line up. "Selwood has an excellent reputation for quality and they produce a good all-round pump that passes solids with ease. They are self-priming, reliable and simple to operate," says Tim.
"It's exactly the right type of product you want for the hire industry. On top of that there are at least 5 different applications including sewage, drainage, fresh water, well pointing and flood relief that the equipment can be used for".
Pump Hire Ltd Waikato have lots of pumps in stock with a large proportion being Selwood. NZ distributor, YR are excellent to deal with and are very proactive if there are any problems. "As well we repair our own equipment but we buy all our spare parts through YR." says Tim.
Pump Hire was established in 1996 with a small range of submersible pumps quickly expanding into high capacity diesel powered pumps. As well as Hamilton the company has branches in Auckland, Wellington and Christchurch and are staffed by people who along with owner Don Smith share a common passion for the hire industry.