Spiderlift provides a competitive edge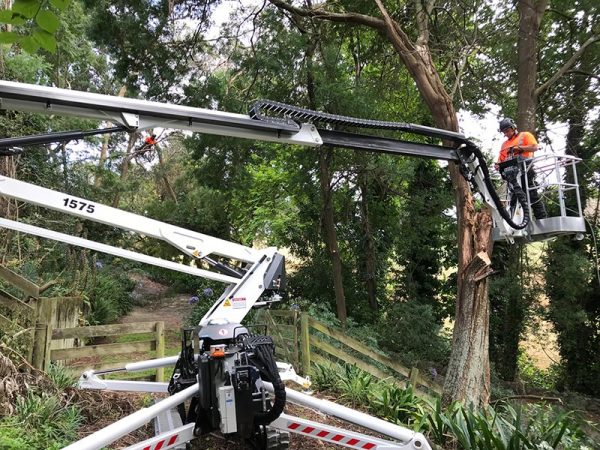 According to Darryl Judd and Jonty Apatu of Hawkes Bay Tree Surgeons success has come about because of their willingness to try new things which has helped to develop and expand the range of services their business has to offer. Also, to learn more about the science around trees, learning from other industries and applying this information to their own company.
A visit to last year's Aboricultural conference trade show convinced the pair that their current piece of access equipment whilst serving them well, was holding them back from winning some of the bigger contracts around. Jonty suggested they take a look at the Youngman Richardson & Co Ltd stand where a range of Platform Basket Spiderlifts were on display.
Hawkes Bay Tree Surgeons are now the proud owners of a Platform Basket Spiderlift PB1575 which is one of four models in the range. The Platform Basket Spiderlift PB 1575 gives a much better reach, providing safe and more efficient access to larger trees. "At this point in time it's exactly what we need," says Darryl Judd. "Haven't tried the electrical option yet but looking forward to the difference that it could make to our productivity and cost effectiveness."
Other features that can be found on Platform Basket Spiderlifts include extra-long self-levelling stabilisers making them ideal for steep terrain and difficult to access applications like hard to prune trees. There's also a variable track width for additional stability. Remote controls on some models also allow the operator to control the machine from within the basket as well as from the ground.