SPT Pumps P series gives even more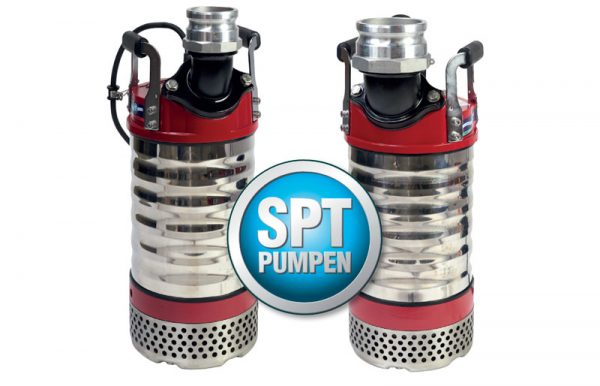 Versatile, lighter and even more robust. That's the best way to describe the new P series of submersible pumps from German manufacturer, SPT Pumps.
Now available from Youngman Richardson & Co Ltd, the new P series is up to 20% lighter and has new design features which makes this submersible pump really stand out.
Major new benefits are the twin carrying handles that means that the pump is easy to move and can be held in place either by hand, a sling or with a cross bar. Another feature of the new model is the outlet direction which is simple to adjust thanks to the new design.
As submersible pumps go, this new P series is great value for money. The wear parts are easy to replace, the reinforced casing protects against external impacts, and a bottom inlet strainer with six moulded feet instead of the usual three reduces contact damage.
There are four models so far in the new P series which range from 2 to 7.5 horse power, have pressure outlets of up to four inches and come with a single and three phase 400v rating.