Straka construction take Ammann 730 kg plate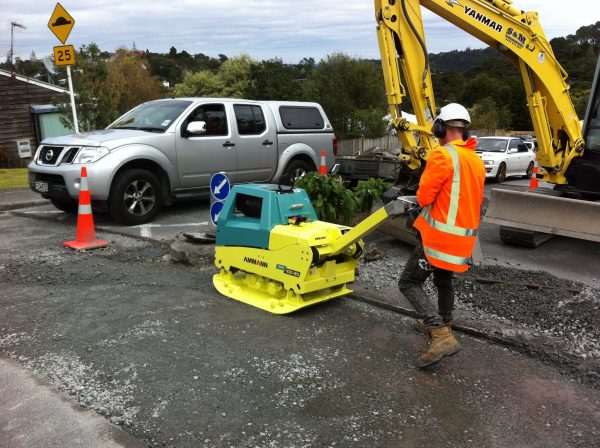 Straka Construction & Earthmoving Ltd have recently taken delivery of a new Ammann AVH100-20 730 kg plate compactor. The Ammann AVH100-20 is fully hysrostatic and has a unique 3 exciter vibration system. Take the full hydraulic system and add it to the 3 exciters and that equals an amazing 100 kn of impact per blow.
Straka Construction & Earthmoving specialise in a wide range of roading and contracting works. Their new Ammann AVH100-20 will be a welcome addition to their fleet.