Top tips for using a portable water pump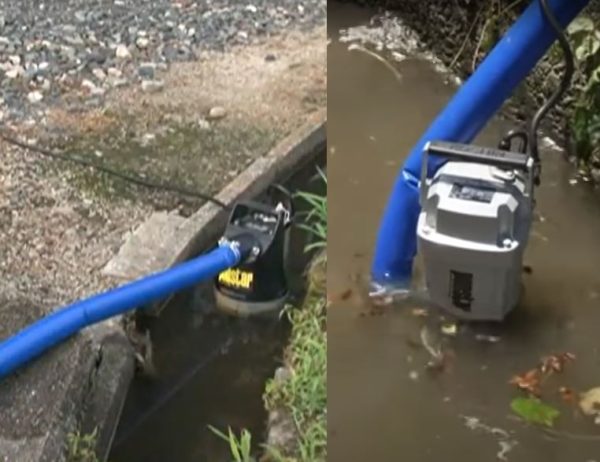 Not all water pumps are created equal when looking to removing large volumes of water. Portable water pumps are used for a variety of reasons where water needs to be removed i.e. contractors use them on general and civil construction sites, industrial situation & agricultural sector and homeowners for household purposes.
There are portable water pumps that are submersible and can be placed in water that needs clearing and others that sit above water that needs to be cleared. To tackle any dewatering issue, a water pump needs to be durable, reliable, and suit some tough working conditions.
To make sure flood water is removed in the most effective and efficient way possible, the best place to start is to assess the situation and then choose the best portable water pump to use. Knowing how best to use pump it is also an important factor.
How do I know which is the best pump to use?
An electric submersible pump is fully immersed in the water to be extracted, so the operator must be able to place this unit into the water safely. These pumps are also ideal for situations that involve flooding such as rising groundwater in cellars or basements or flooded areas. They can also be used to empty pools and spa pools.
Because they are electric, they don't require any fuel. Here are some tips & conditions to bear in mind when using one of these pumps:
Be sure the model you use is appropriate for different materials that might be in the water i.e. sand, soil, residue or larger particles
The rate of flow can be high so make sure that the place you are transferring the water to can handle that volume of waste
An electric submersible pump is ideal for draining things like a pool, or flooded basement
A model with a float switch is handy so that when the water drops to a certain level, the pump will automatically be switched off
There is an impeller at the bottom of the pump that cuts up solid particles so they can be processed and easily drained
Some pumps can reduce the water level to 1mm – these pumps are required to be placed on a solid flat surface to avoid debris blocking the inlet
A submersible pump doesn't need to be primed and so can be used straight away in a flooding situation
The water cools the pump, therefore the pump should not be run dry
A portable clean water pump unit that sits on a surface above flood waters usually comes with accessories such as a suction hose, a strainer for getting out any larger objects and hose couplings so the correct connections can be made.
Petrol powered options are great for pumping out water that is below the pump itself as the hose can be dropped into flood waters below. There are some tips and conditions to be mindful of when using these pumps:
They are ideal for removing water from swimming pools, water tanks and flooded basements or construction sites, industrial areas and agricultural situations
The rate of flow can be high so make sure that the place you are transferring the water to can handle that volume of waste
Look for a water pump that is robust and has a frame that is solid and stable to support the pump mechanism
As it is portable and can weigh from 12-30kg make sure you can lift it safely into position
A good quality engine that is regularly serviced is the best way to make sure it stays operational and has a low fuel consumption
Air tight inlet hoses help with priming the pump, so check they are well connected to ensure the pump doesn't 'run dry'