Youngman Richardson & Co. Ltd and Genie Industries appointed principal HIANZ sponsors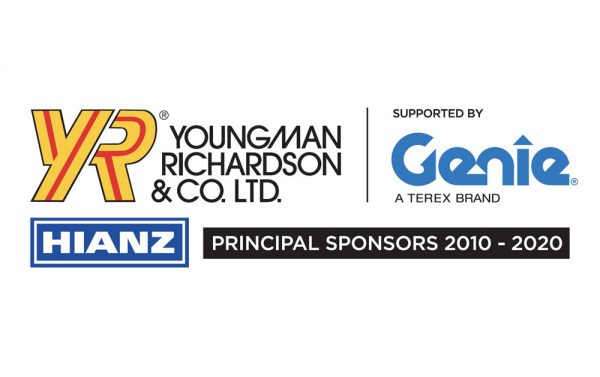 HIANZ has appointed Youngman Richardson & Co Ltd in conjunction with Genie Industries as its principal sponsors for the next three years.
"Youngman Richardson & Co Ltd (YR) has a long history with the association spanning four decades and Genie Industries have been regular participants in association activities. Now, with the additional support from Genie Industries it is great to welcome them both as major supporters," says HIANZ Chief Executive Phil Tindle. "Given the fact we will be celebrating 40 years as an association in 2018 it is entirely appropriate that as a founding member YR along with Genie Industries will be at the forefront of many of the activities planned over the next 12 months."
"YR and Genie Industries are equally delighted to remain involved with HIANZ," says General Manager, Ed Richardson. "It is particularly important for YR because being Principal Sponsor of the association has assisted us for many years in maintaining a high profile with the membership," says Ed.
According to Phil Tindle, the highlight of the year is the Annual Conference which brings members together and involves an extensive programme of workshops, trade shows, presentations and networking opportunities. This will culminate in a well-attended YR and Genie Industries sponsored Hire Excellence Awards Black Tie Dinner on the final evening.
"It has been a real privilege to work with the YR team over the past 12 years," says Phil Tindle. "YR has grown considerably during that time, as has the Hire Industry. The mutual successes are the result of the way we all work together and now with the additional support from Genie Industries will help to stimulate, grow and enhance this dynamic industry sector even further," he said.