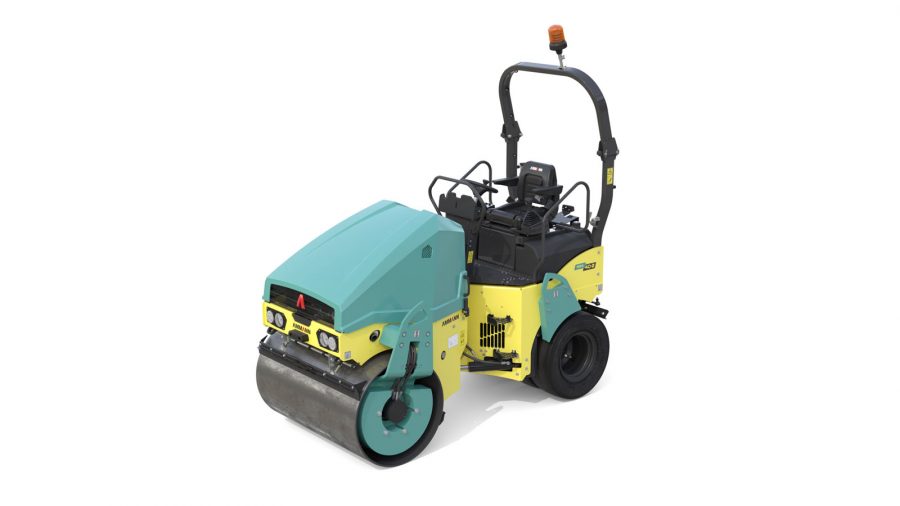 ARX40K Combination Tandem Roller
The Ammann ARX40K Tandem Roller makes it even easier for operators to work next to obstructions such as curbs
The Ammann ARX40K Tandem Roller makes it even easier for operators to work next to obstructions such as curbs. It also is a combination roller, with a drum in front and pneumatic tyres in the rear.
The roller, with a drum width of 1300 mm (51.2 in), features a new articulating joint that enables quick drum adjustment from in-line to off-set configurations. Rollers that are off-set are able to work close to obstructions. The adjustment between in-line and offset configurations is done manually and is easy for operators to make.
The combination feature provides a number of added benefits. The tyres provide a kneading effect, helpful on certain types of asphalt mixes and temperatures. The tyres also are exceptional at sealing joints.
The roller features a Yanmar engine, an intuitive dashboard layout, a redesign of the front and rear of the machine and a new LED light system. Reduced sound levels improve operator safety, as does the new light system
Specifications
| | |
| --- | --- |
| Weight | 4055kg |
| Drum Width | 1300mm |
| Centrifugal Force | 52kN |
| Frequency | 45/57 Hz |
Features
Power by Yanmar 4TNV88
Full side clearance right and left
Easy engine access
Teflon articulated joint with lifetime lubrication
Multiple water filtration
Foldable ROPS for easy transport
Two scrapers per drum