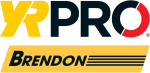 Portable Dust Fighter
The YRPRO Brendon portable dust suppression unit can be used at flow rates from 12 - 25 L/min with the YRPRO Brendon powerwasher
YRPRO Brendon's DT400 unique water powered dust and odour suppression dust fighter can be used with a powerwasher / waterblaster to suit individual site conditions. It is a light-weight mobile machine that can be used up to 75M away from the powerwasher which is ideal for controlling dust conditions on construction and demolition sites without the need for electrical power supply.
The machine can also be mounted on one of the YRPRO Brendon Powerwashers to offer a versatile wau for cleaning and dust or odour suppression.
Ideal for use in construction sites, indoor & outdoor demolition works, waste water treatment plants, asbestos removal, recycling industry, mining sites and odour control.
Specifications
| | |
| --- | --- |
| Max water volume | 25 L / Min |
| Weight with trolley | 51kg |
Features
Max pressure: 250 Bar
Water atomisation: 4-8 L/min
Tilt angle: 0-42 degrees
Air flow: Up to 90 cubic Metres /min
Fan diameter: 400mm
Dimensions: 1000mm x 820mm x 960mm
Medium – Coverage 64 S/qm, Duration 2 Hr 25 Mins, Distance 7 M
Single nozzle change from dust to odour control
Adjustable spray angle
Controlled water delivery to site
Recycle drive water back to powerwasher or dump to waste
No elecrical suply required
Can be used outdoors (powerwasher running outside)
Quiet operation
Water nozzle filer
High pressure on/off valve
Can be mounted to any YRPRO brendon Powerwasher (mounting kit required)