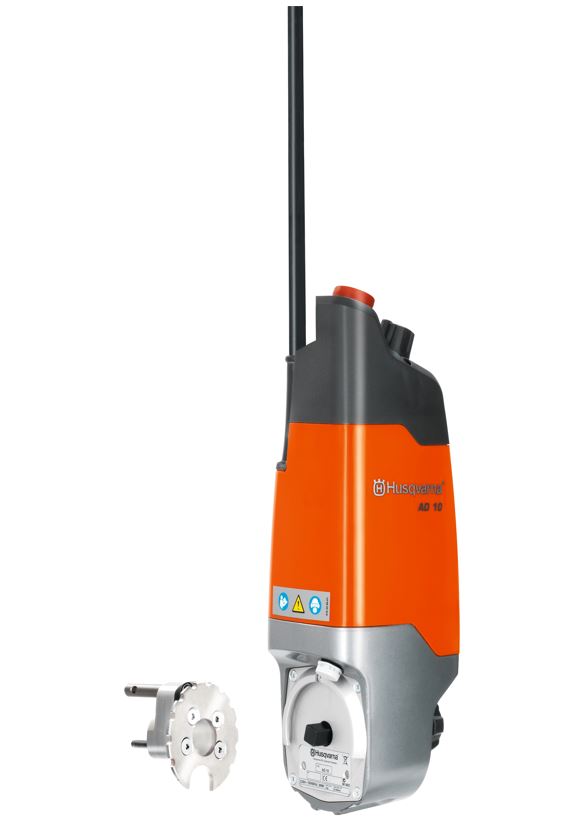 AD10 Automatic Drilling System
Husqvarna AD 10 is a unique automatic drill system in a class of its own in terms of intelligence, speed and ergonomics
The AD 10 is a unique automatic drill system in a class of its own in terms of intelligence, speed and ergonomics. In conjunction with our drill motors and drill stands, the unit offers highly efficient and convenient drilling. No manual work is needed to move the drill along the drill stand. The AD 10 has a compact design and weighs only 3.6 kg.
Specifications
Features
No manual work is needed. The operator can stand comfortably upright without having to keep turning.
The AD 10 is the fastest of its kind on the market both when it comes to drill and bring the drill and crown out of the material.
A new built-in technology optimises operation on the basis of which Husqvarna model the AD 10 is working with. This ensures high efficiency and precision.
The unit is simple to mount and manoeuvre. In a few seconds it snaps firmly in place at any angle on the drill stand.
With the aid of a regulator the operator controls the speed direction and power of the AD 10 and the drill stand it is mounted on.
AD 10 senses when the drill head has gone through the material and then automatically stops both the power supply and the drilling.
AD 10 fits the Husqvarna drill motors DM 280 DM 340 and the Husqvarna drill stand DS 450.