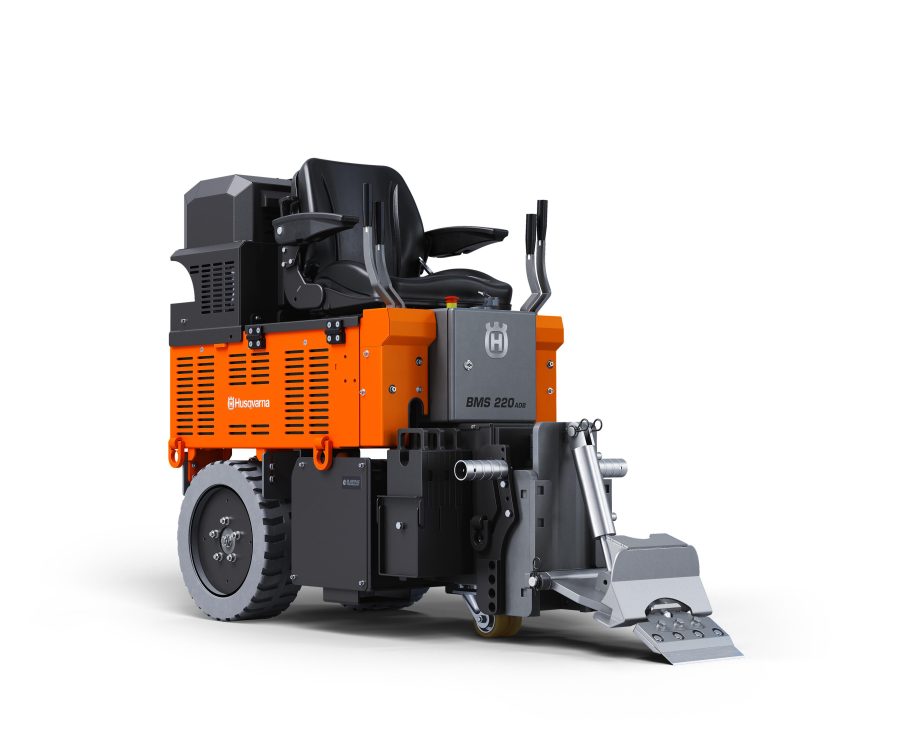 Videos


1142kg Blastrac Ride-On Floor Stripper
1142kg Ride-On Floor Stripper ideal for medium and large sized floor stripping applications.
This electric-driven ride on floor stripper is completely electric powered for increased versatility. It is very maneuverable with a zero turn radius and non-marking tyres and complete hydraulic control. The battery charger is IP66 with an easy USB logging system for (dis)charge information.
Blastrac has designed a full range of blades and chisels, which give the opportunity to process any floor and specific application. It is able to remove most (old) floor coverings such as hardwood parquet, ceramics, linoleum, vinyl, carpet, tiles, adhesives and glue.
Specifications
| | |
| --- | --- |
| Weight | 1142kg (1022kg without weights) |
| Drive Power | 12 x 8 batteries |
| L x W x H (Working Position) | 1700 mm | 685 mm | 1350 mm |
Features
Ride on
152mm diameter
77 dB(A)
Dual Lift System: operators is able to adjust blade pitch and angle whilst remaining seated
2 big non-marking back wheels for easier control of the machine
4 lifting eyes for easy transportation
Ideal for Hardwood parquet | ceramics | linoleum | vinyl | carpet | adhesives | glue | tiles | etc…
Videos