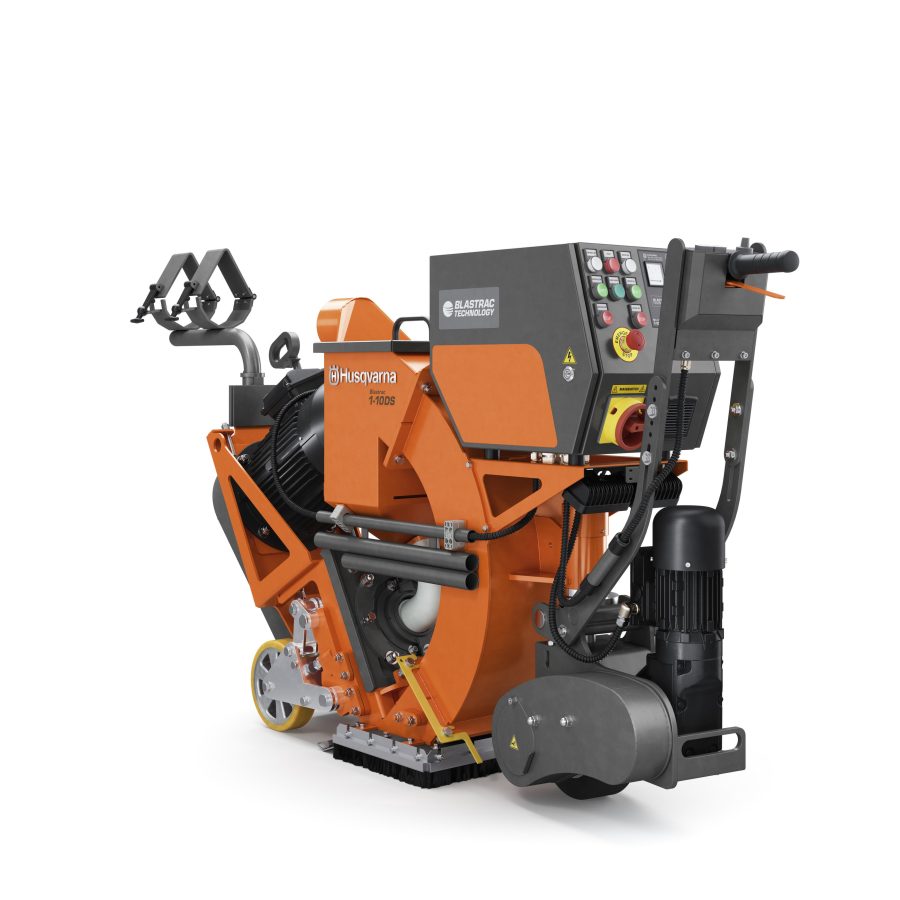 125kg Blastrac Walk Behind Shot Blaster
125kg Shot Blaser with 203mm diameter ideal to clean and prepare stone, concrete and asphalt surfaces
The Blastrac 1-8DPS30 shot blasting machine is perfect for small to
medium-sized jobs. It is very easy to operate and handle. This
economical, self-propelled shot blasting machine features drive
controls on the steering handle. The 1-8DPS30's self-propelled
operation improves productivity and promotes a more even and
consistent blast pattern and surface profile. It cleans and profiles in
one easy step to prepare concrete surfaces prior to application of
coatings or overlays.
The 1-8DPS30 is dust free when connected to the appropriate
Blastrac dust collection system. Blastrac has designed a full range
of dust collectors, consumables and optional items which give the
opportunity to process any floor and specific application.
Specifications
| | |
| --- | --- |
| Weight | 125kg |
| Motor | Electric 3 kW / 230 V / 50/60 Hz / single phase |
| L x W x H | 1310 mm | 400 mm | 1200 mm |
Features
Electric: 3 kW / 230 V / 50/60 Hz / single phase
Diameter: 203mm
Up to 50 square meters/hr on concrete
Electric 0.5 – 23 m/min
Backward (Pull)
10 – 75 gr/metre squared
76 DB(A)
Ideal for stone | concrete | asphalt
Dust free when connected to a Blastrac industrial dust collector