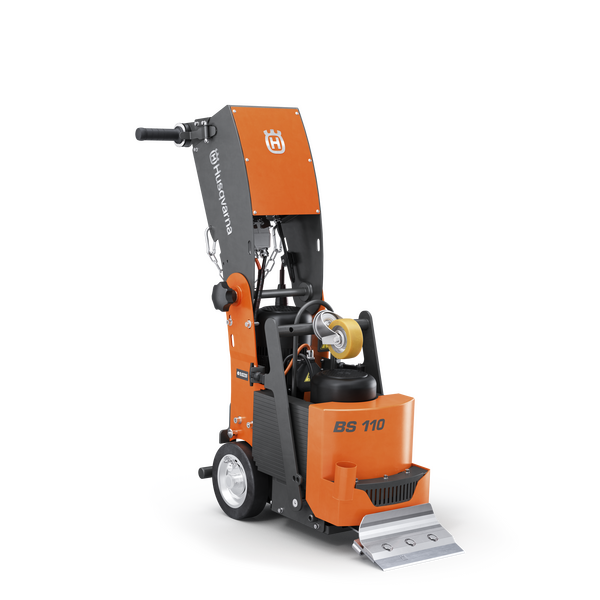 Videos


170kg Blastrac Floor Stripper
170kg Floor Stripper ideal for indoor and outdoor medium sized renovation jobs.
This electric-driven floor stripper is constructed of rugged metal for longevity and durability on the worksite. The BS-110 has a forward and backward function and is standard equipped with speed control. With mainly electronic components, this floor stripper requires almost no maintenance to keep running at peak performance.
Blastrac has designed a full range of blades and chisels, which give the opportunity to process any floor and specific application.
Specifications
| | |
| --- | --- |
| Weight | 170kg |
| Motor | Electric / 2.5 - 18.5 m/min |
| L x W x H | 899 mm | 522 mm | 1062 mm |
Features
Electric / 2.5 – 18.5 m/min
Diameter 152mm
1.5 kW | 230 V | 50/60 Hz | 16 A | Single phase
0.75 kW Drive Motor
0.75 kW Vibration Motor
Forward (Electrically Driven)
75 DB(A)
Ideal for Hardwood parquet | ceramics | linoleum | vinyl | carpet | adhesives | glue | tiles | etc…
Videos