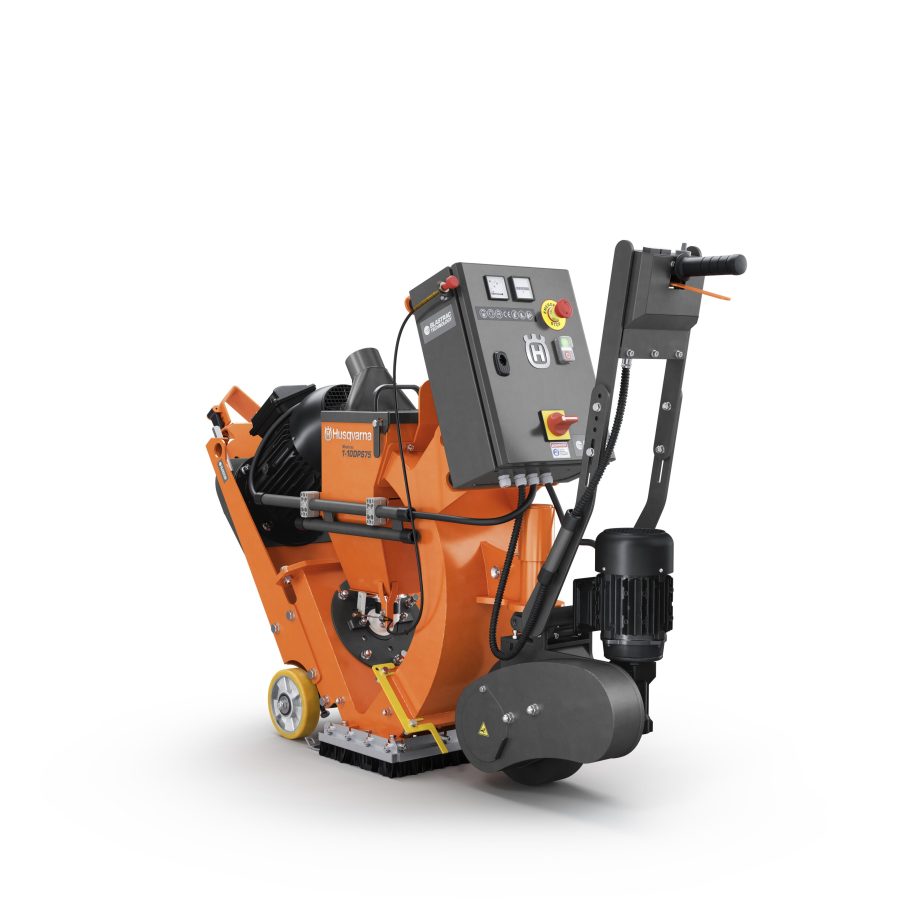 211kg Blastrac Walk Behind Shot Blaster
211kg Shot Blaser with 254mm diameter ideal to clean and prepare stonel, concrete and asphalt surfaces
The 1-10DPS75 shot blasting machine is a versatile complement
for medium to large sized surface preparation applications. The
1-10DPS75 is equipped with a drive motor with integrated brake.
This improved feature helps maintain speed on ramps and inclines,
making it the ideal choice for restoring skid resistance and traction in
parking garages or on warehouse floors. The 1-10DPS75 shot blaster
is user friendly to operate and transport.
The 1-10DPS75 is dust free when connected to the appropriate
Blastrac dust collection system. Blastrac has designed a full range
of dust collectors, consumables and optional items which give the
opportunity to process any floor and specific application.
Specifications
| | |
| --- | --- |
| Weight | 211kg |
| Motor | Electric 7.5 kW / 400 V / 50/60 Hz / 16A / three phase / 5 pole |
| L x W x H | 1590 mm | 400 mm | 1020 mm |
Features
Electric: 7.5 kW / 400 V / 50/60 Hz / 16A / three phase / 5 pole
Diameter: 254mm
Up to 130 square meters/hr on concrete
Electric 0.5 – 30 m/min
Backward (Pull)
10 – 75 gr/metre squared
76 DB(A)
Ideal for stone | concrete | asphalt
Required to be connected to a Blastrac industrial dust colleector