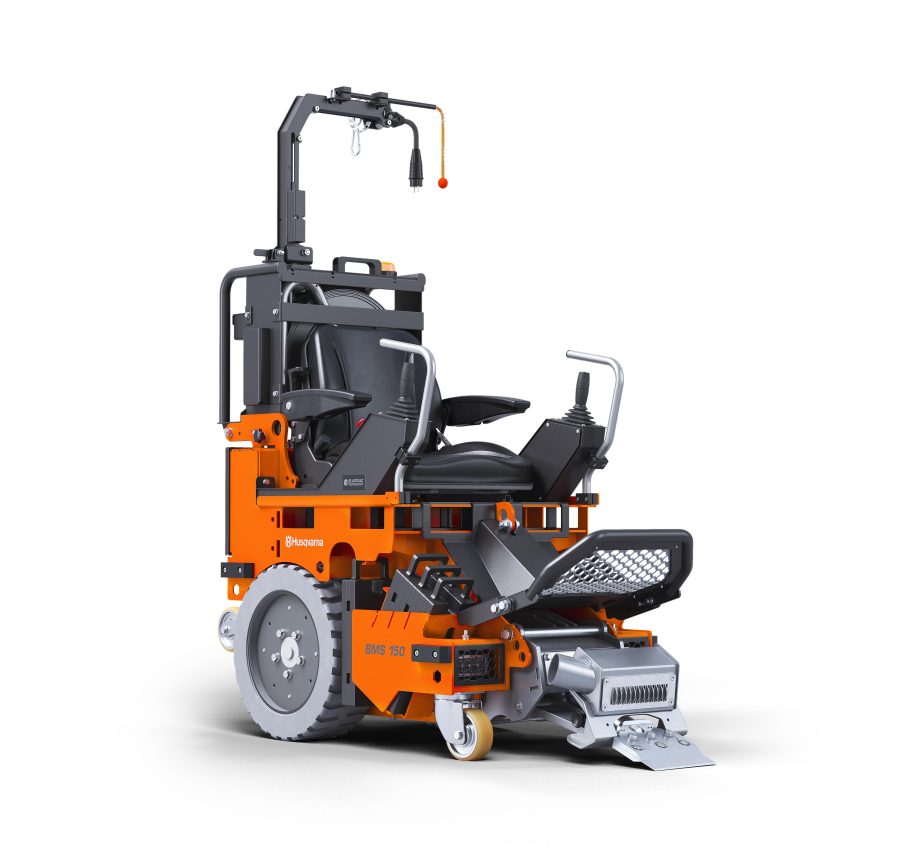 Videos


480kg Blastrac Ride-On Floor Stripper
480kg Ride-On Floor Stripper ideal for medium and large floor stripping applications.
This electric-driven floor stripper is completely electric powered with an automatic power cable system with turning cable arm. It is very maneuverable with a zero turn radius and non-marking tyres. it fits easily in every elevator.
Blastrac has designed a full range of blades and chisels, which give the opportunity to process any floor and specific application. It is able to remove most (old) floor coverings such as linoleum, vinyl, carpet, adhesives and glue.
Specifications
| | |
| --- | --- |
| Weight | 480kg |
| Drive Power | 2.2 kW / 230V / 50/60Hz / 16A / Single Phase |
| L x W x H (Working Position) | 1475 mm | 716 mm | 1750 mm |
Features
2.2 kW / 230V / 50/60Hz / 16A / Single Phase
From 152mm diameter
Ride on
Less than 70 dB(A)
Buttons on the joystick to move the blade up and down
Ideal for Hardwood parquet | ceramics | linoleum | vinyl | carpet | adhesives | glue | tiles | etc…
Videos