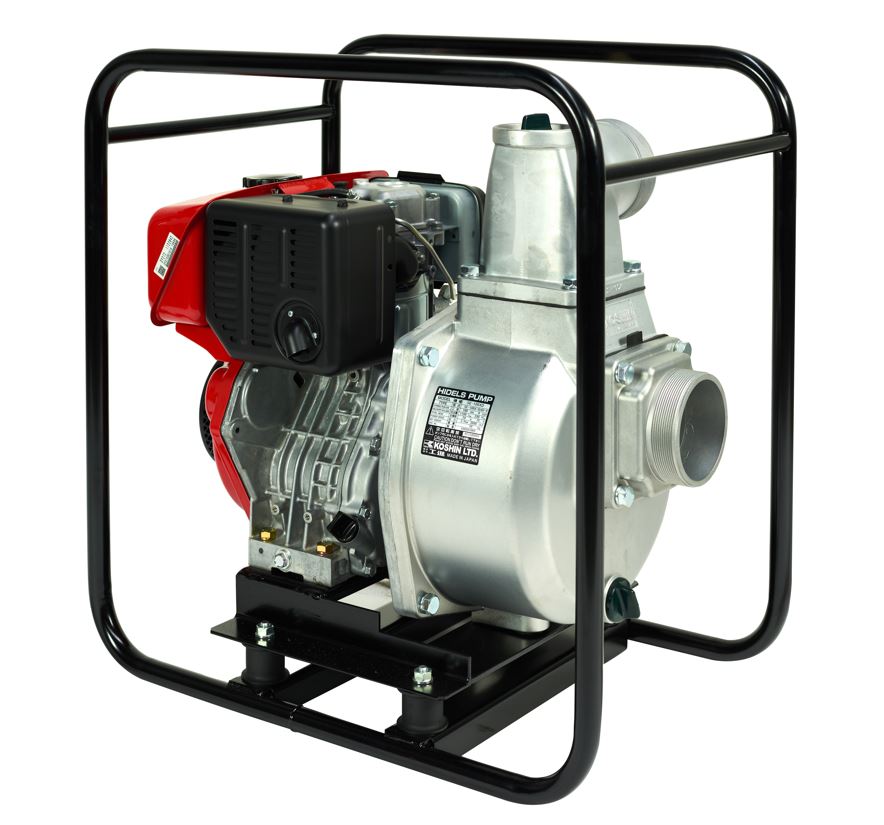 4″ Clean Water Pump Diesel
The Koshin SE100XD has a diesel engine and delivers 1100 Litres per minute and 24M head.
The range of Clean Water Pumps are available in 1″- 4″ models. Koshin pumps are manufactured in Japan using quality Subaru DY diesel engines and pump components. The Koshin clean water pumps are designed for industrial, construction and agricultural uses where long life and reliability is key. We carry a full range of camlock fittings, hoses and spare parts to suit each clean water pump model if required.
The Koshin SE-100X is powered by the Subaru DY27 5.5 hp 4 stroke engine and delivers exceptional delivery volume and head.
Specifications
| | |
| --- | --- |
| Diameter | 4" / 100mm |
| Litres/minute | 1100 |
| Total head | 24M |
| Engine | Subaru diesel DY27 5hp recoil start |
Features
Cast alloy impellor and pump body
Recoil start
C/w
Strainer
Hose couplings
Carbon mechanical seal
Roll bar frame