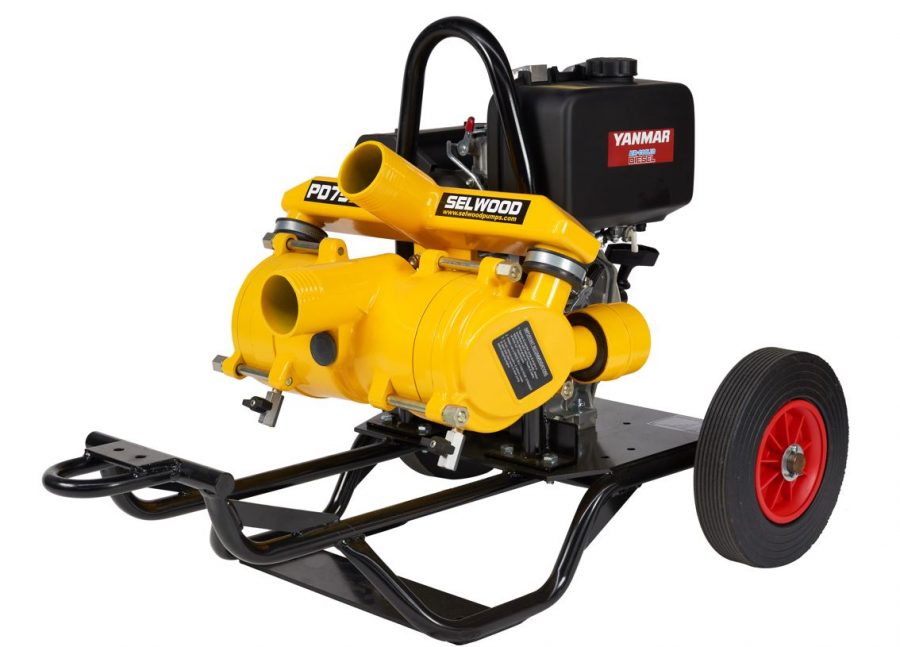 Selwood Positive Displacement 'PD' Range Pumps
Selwood positive displacement high head pumps offer maximum performance and efficiency for high head, high pressure dewatering.
The PD75/PD100 pumps range offers maximum performance and efficiency for oil spill response, recovery and clean-up operations. These efficient models offer total head of 20-30.5m depending on the model, mechanical shaft sealing, Selprime® automatic self-priming and emission compliant engines. Ideal for high head and high-pressure applications, they're simple to operate and maintain.
Environmentally Friendly, Selprime Auto Self Priming, Indefinite Dry Running. Super silent and designed to stack up to 3 units.
Specifications
| | |
| --- | --- |
| Capacity: cubic meters / hr PD75 / PD100 | 30 / 75 |
| Total Head mm: PD75 / PD100 | 30.5 / 20 |
| Max. Solids mm: PD75 / PD100 | 6mm / 16mm |
Features
Non Turbulent Flow
Indefinite Dry Running
Environmentally Friendly
Automatic Self-Priming
Emission Compliant Engine
Ease of Operation & Maintenance
Proven Design
Models available PD75: 2-wheeled site petrol; 2-wheeled site diesel; Static electric; Super silent
Models available PD100: 2-wheeled site diesel