Huge outreach sets Spider Lifts apart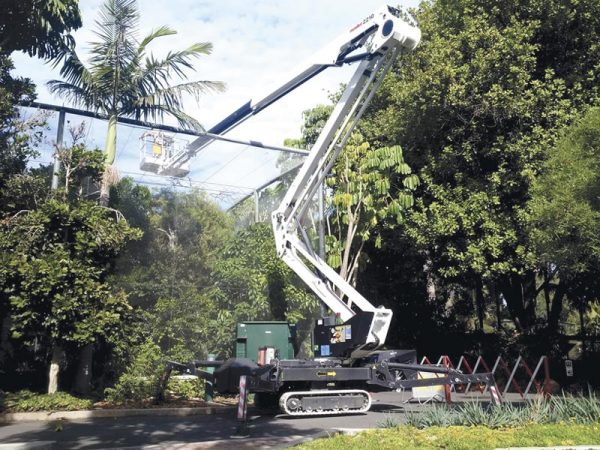 Having the right gear not only means the operator is safer but it also increases productivity for the employer. The Platform Basket (PB) Spider lift is one such product.
Recognised as providing the benchmark for the industry, the range of Spider Lift self-propelled elevated work platforms combines greater height access with the added advantage of being track mounted for versatility and portability. Distributed throughout New Zealand by Youngman Richardson & Co Ltd the company has a complete range of models starting from the super compact PB1380 through to the big PB3315.
What sets the Spider Lift EWP apart however, is that it has a working height which can be anywhere between 12.99 metres for the smallest model and up to 32.40 metres for the largest. This appeals to a wide range of applications particularly as the large 2-man platform can rotate to its fullest extent in either direction depending on the model.
With its huge outreach, yet super compact dimensions, there's just nowhere this Spider Lift EWP can't go. The extra-long, self-leveling stabilisers make it ideal for steep terrain, difficult to access applications and tall, hard to prune trees. A variable track width provides additional stability when the Spider Lift is in motion.
Benefits for the operator include superior noise reduction and greater visibility. Remote controls on some models also allow the operator to control the machine from within the basket as well as from the ground. The platform can be quickly and simply detached with the removal of a single pin when required to access narrow places.
The Spider Lift EWP reduces down, once the tracks are retracted, to a super compact size.