New Construction Equipment reps appointed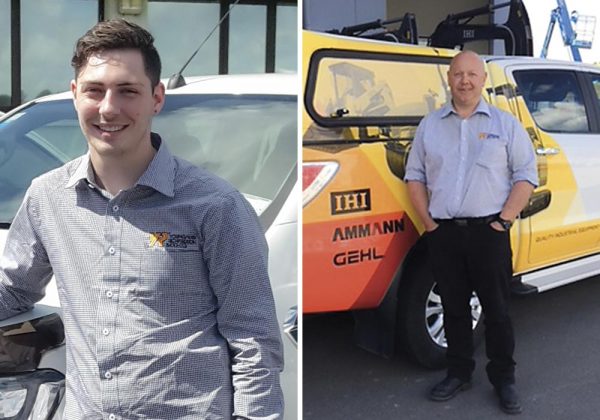 Adrenalin Junkie Luke Madden (pictured above left) has recently joined the team at Youngman Richardson & Co Ltd as Territory Sales Representative covering the Auckland and Northland area. Luke has always been interested in sky diving and had his first jump at the age of 16. Since then he has jumped out of planes all over the world including Hawaii and San Francisco. He also has a passion for motorcycles and has coached a number of soccer teams.
Prior to joining the company Luke worked in catering and then moved into professional photography. More recently he worked for a plastics engineering company as an Industrial Sales Representative.
Daniel Fairbrass (pictured above right) is the recently appointed Youngman Richardson & Co Ltd Territory Sales Representative for the lower South Island, responsible for an area that starts in Christchurch and extends to Invercargill. His new role will see him represent the full range of products for the company.
Daniel knows the industry well and brings with him a vast amount of knowledge and experience having spent several years in branch management roles in the hire industry. These included stints in Christchurch and Auckland initially with HireQuip and then Hirepool. More recently he's been back in Christchurch as a branch manager for Accessman.
Daniel enjoys all outdoor sports and has a particular interest for Rugby League and Skiing.