The Future of Mini-Dumpers is Here with Tufftruk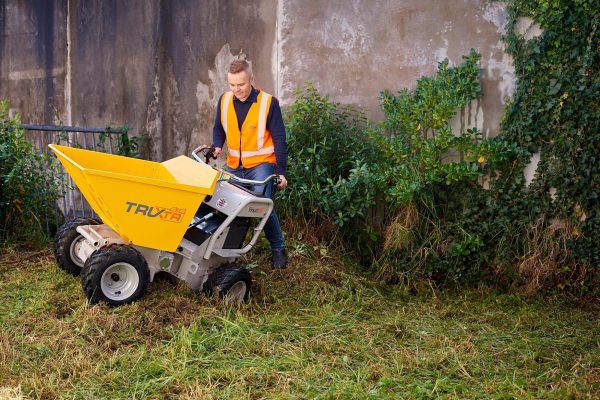 New Zealand distributor, Youngman Richardson & Co. Ltd. are very excited about their latest range of powered mini dumpers which they have recently launched into the market.
Manufactured by UK based Tufftruk Limited the Truxta powered mini dumpers which come in battery, petrol or diesel options provides the user with maximum versatility together with ease of operation. Highly manoeuvrable the articulated chassis handles corners with ease, so there's no need to lift or reposition. These units are so compact that they get into places other units can't.
With two payload sizes of 300kg or 450kg available the Truxta mini dumper offers excellent load capacity for use in and around work sites and gardens. The well balanced robust unit fits through a normal door size, is easily transportable and is compact enough for easy storage.