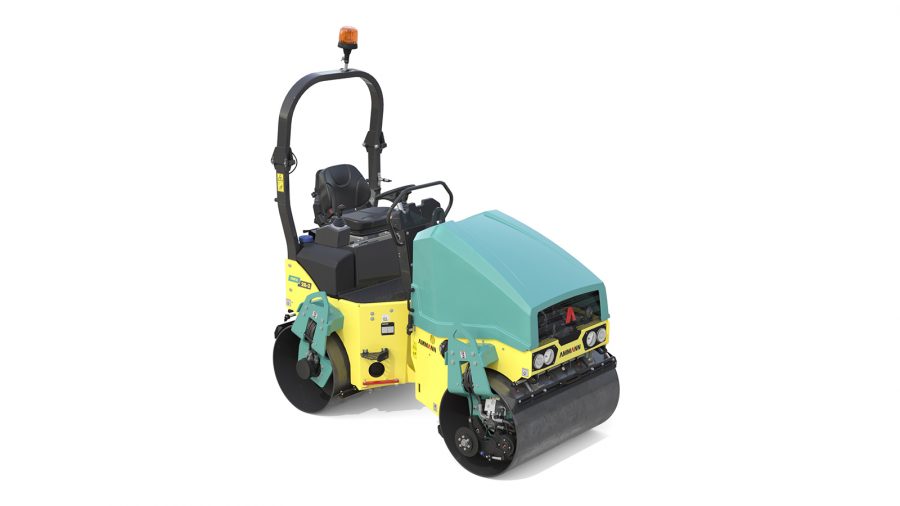 ARX26-2 Light Tandem Vibrating Roller
The Ammann ARX26-2 has an aticulation joint which makes the in-line/offset adjustment possible
Ammann markets the only tandem rollers in the 1 to 2.5 tonne class
The Ammann ARX 26-2 Tandem Roller at a weight of 2460 kg makes it even easier for operators to work next to obstructions such as curbs.
The roller, with a drum width of 1200 mm, features a new articulation joint that enables quick drum adjustment from in-line to offset configurations. Rollers that are offset are able to work close to obstructions. Operators need watch only one drum, knowing the second will be a safe distance from the obstruction. The in-line setting, which enables equal distribution of compaction forces, is preferred on more open jobsites.
The articulation joint, which makes the in-line/offset adjustment possible, is maintenance-free.
The roller features a Kubota engine and includes an intuitive dashboard layout, a redesign of the front and rear of the machine and a new LED light system. Reduced sound levels improve operator and jobsite safety, as does the new light system.
Specifications
| | |
| --- | --- |
| Weight | 2650kg |
| Drum Width | 1200mm |
| Centrifugal Force | 1 = 38.8kN / 2 = 46.5kN |
| Frequency | 58/66 Hz |
Features
Operation weight 2515kg
Power by Kubota D1803-CR-E48
Full side clearance right and left
Easy engine access
Teflon articulated joint with lifetime lubrication
Multiple water filtration
Foldable ROPS for easy transport
Two scrapers per drum
Resources & downloads