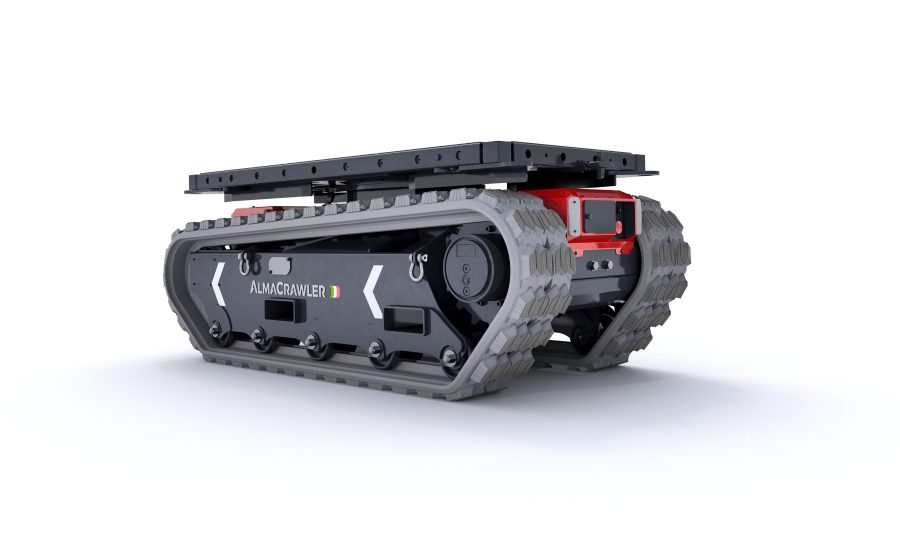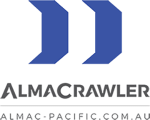 MULTI-LOADER Electric Tracked 3.0 Ton Platform Loader – RT
Almac Electric MULTI-LOADER has a loading capacity of 3.0 ton, is all-terrain tracked and ideal for uneven and rough terrain with active dynamic bi-levelling chassis
This fully electric tracked transporter is set to revolutionize the way industries handle materials, providing exceptional performance and efficiency, following suit with the Italian companies other Multi-Loader range products.
Equipped with two powerful electric motors generating a robust 10.6kW of power, the ML 3.0 RT ensures immediate traction and accelerates to a maximum speed of 4.2km/h. The two-speed functionality allows operators to choose between optimal speed and power, depending on the task at hand.
Powered by 100Ah AGM batteries, the ML 3.0 RT boasts remarkable efficiency. With a charging time of just 7 hours, the batteries provide uninterrupted operation, eliminating the need for maintenance. Additionally, the transporter's ground clearance of 22cm and a gradeability of 40° ensure seamless navigation across various terrains.
The ML 3.0 RT is specifically tailored for crane rental companies, industrial material handling, routine and extraordinary maintenance operations, and the glass and glazing sector.
Brand: Almacrawler
Specifications
| | |
| --- | --- |
| Weight | 975 kg |
| Load weight max. | 3000 kg |
| Width | 890mm |
| Power | Electric 10.6 kW |
Features
Platform ground height 0.72m
Max. speed 4.2 km/hr
Dynamic levelling
Longitudinal levelling 40 degrees
Latitudinal levelling 25 degrees
Directional control system
Easy drive system
Length: 1860mm
Max Capacity at Max Gradient: 2000kg
Remote Control
Non-marking tracks
Three different driving modes: Main / ED-S / DC-S
Three different power management configurations ECO / STD / POW
Automatic tilt alarm with speed reduction
Resources & downloads