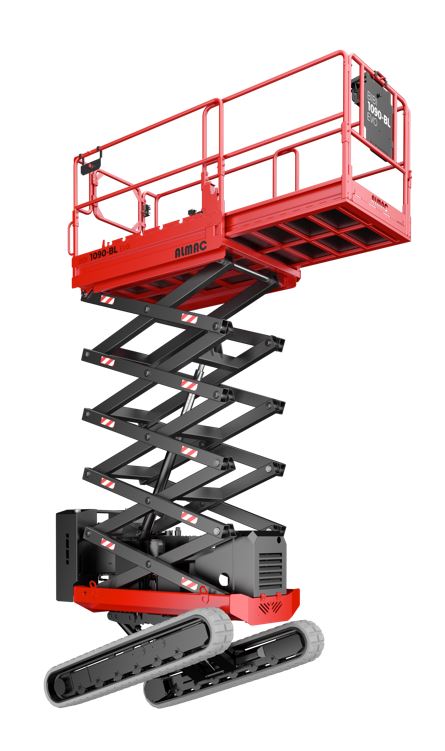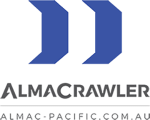 1090 BL Bi-Energy Tracked Scissor Lift
Almac Athena 1090 BL Bi-Energy with a working height of 10M means this all-terrain tracked scissor lift is ideal for quiet and low emissions
The ATHENA 1090 BL Bi-Energy bi-levelling scissor lift is able to operate on an incline of up to 20° and now can take you to a lofty 10M working height.
The automatic levelling system overcomes all the standard limitations of traditional 4×4 traction, providing the opportunity to work in hard to reach and confined spaces. The dynamic levelling of the machine enables the operator to work easily and in full safety even on steep slopes or uneven and rough terrain.
This bi-energy engine option provides full versatility for both indoor or outdoor applications where there is a demand for low noise and clean performance. Ideal for construction sites, sports areanas, shopping and parking malls, facilities.
Specifications
| | |
| --- | --- |
| Weight | 2900 kg |
| Working height | 10.00M |
| Lift Capacity | 300 kg |
| Power | Petrol Honda Hatz 1B40 / Lithium Power Pack 100Ah-48V |
Features
7M Moving height
Automatic basket levelling
Longitudinal levelling front +/- 15 degrees
Longitudinal levelling rear +/- 20 degrees
Lateral levelling +/- 14 degrees
Gradeability 25 degrees
Side slope 21 degrees
length: 2.26m
Compact and easily towable
Increased basket capacity and dimensions
Active dynamic Bi-levelling chassis
Proportional hydraulic commands
Resources & downloads