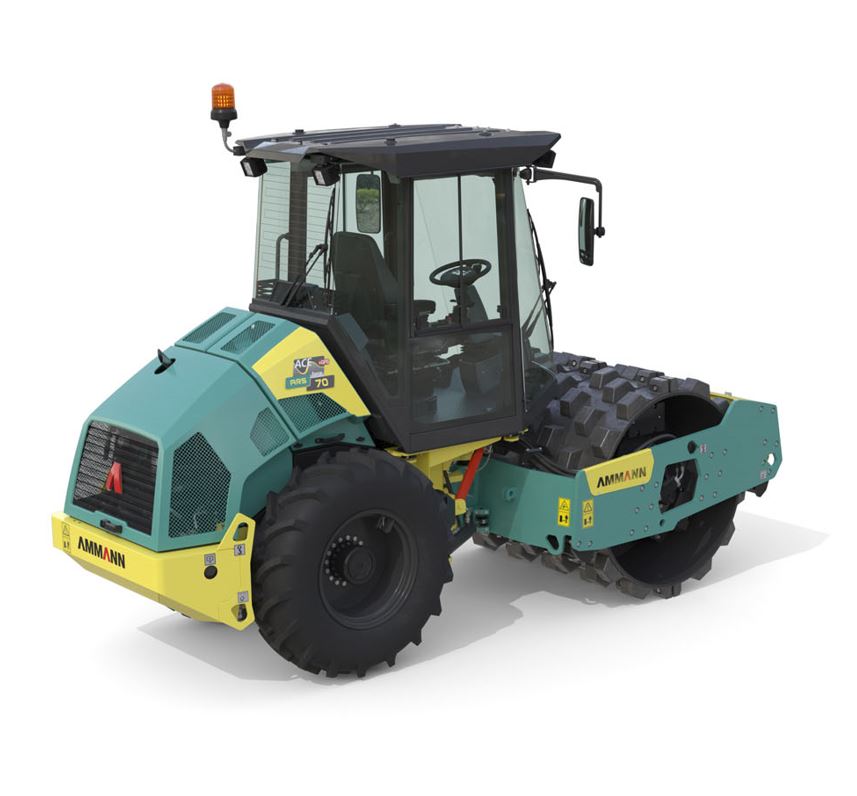 ARS70 Heavy Single Drum Roller
The Ammann ARS70 Articulated 7 ton single drum roller is a a compact, small soil compactor with great manoeuvrability and climbing ability
The ARS70 is Ammann's smallest soil compactor and one of the most manoeuvrable machines on the market. It is 16 per cent shorter than the previous generation and features a tight turning radius of 2580 mm.
The machine is extremely compact because of its innovative design, which efficiently positions the engine, coolers, liquid tanks and hydraulics in the engine compartment. The ARS70 also is known for its visibility, fuel efficiency and climbing ability.
The compactor offers a wide range of variable frequencies for many applications and varied materials. The ARS 70 also features ECOdrop, which reduces ownership costs through an increase in efficiency, a decrease in fuel consumption and a reduction in required fluids for hydraulics and the vibratory drum system.
Pad foot shells standard in New Zealand for all models.
Specifications
| | |
| --- | --- |
| Weight | 6490kg |
| Drum width | 1680mm |
| Centrifugal Force I/II | 25-34 Hz / 25-36 Hz |
| Frequency I/II | 71-131 kN / 31-64 kN |
Features
Operation weight 8400kg
Power by Kubota V3307-CR
Tight turning radius 2580mm
Easy engine access
Wide range of variable frequencies
Highly manoeuvrable
High compaction output
Single-drive pump for reduced maintenance
Spacious cab with low sound levels and integrated ROPS structure
Resources & downloads