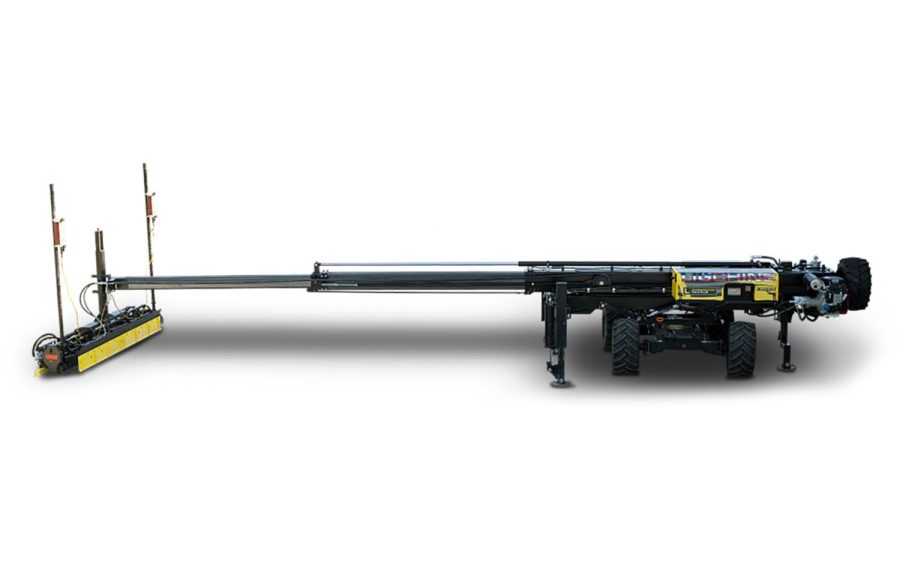 Videos

SCREEDSAVER MAX PLUS
Laser Guided Screed with 1.6M side to side pivoting head and 5.18M long boom head
The SCREEDSAVER MAX PLUS® Laser guided concrete screed from Ligchine is packed with features that when combined with TOPCON technology will delight local contractors who are familiar with the benefits TOPCON provides when it comes to maintaining leveling accuracy. It will also help to work more quickly and profitably by being able to produce and deliver a more consistent flatter surface.
The SCREEDSAVER MAX PLUS® builds on the strengths of its other high performance boom operated screeds with a lightweight body that makes it easy to manoeuvre, drive-in and transport by trailer from site to site.
A significant new development with the SCREEDSAVER MAX PLUS® is its pivoting frame which provides unmatched screed head manoeuvrability resulting in increased speed and efficiency whilst at the same time maintaining accuracy. Another unique feature is that the boom itself can move up to 1.6M side-to-side to complete a pass without even having to be moved.
Specifications
| | |
| --- | --- |
| Weight | 2117kg |
| Length (M) | 4.8 |
| Height (M) | 1.7 |
| Engine | Honda iGHX800 |
Features
Width: 1.9m
Length: 4.8m
Height: 1.7m
Weight: 2177kg
2-wheel proportional drive
ScreedShiftTM Pivoting Frame provides up to 1.6m side-to-side screed head with a pivoting boom member
Screed coverage: 5.18m boom extension with a 3m High Performance screed head
Honda iGHX800, electronic fuel injection, air cooled, four stroke, 24.9HP (18.5kW)
Comes with: 2D Laser levelling for Grade, Slope. Dual Scope Topcon LS-B1190.
Optional: 3D Systems for Contoured concrete paving – Topcon 3D and LPS robotic.
Resources & downloads
Videos